CASE STUDY
Plus-Plus USA
How do you go from a team of two to an award-winning and fast-growing company in 5 years? Plus-Plus USA's story shows that automation is the key to profitable growth.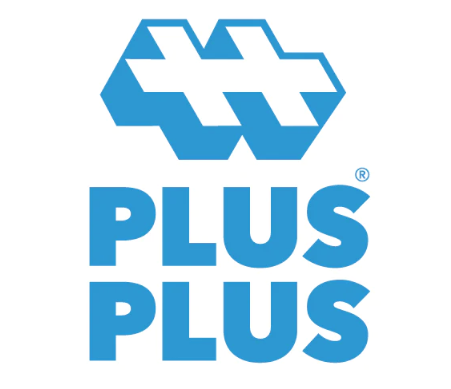 THE CUSTOMER
If you have ever bought a present for a child, you know the dilemma. Should you buy something fun, or something educational? Plus-Plus solved this issue by manufacturing toys that children and adults can use to build an infinite number of different shapes, both in 2D and 3D. In fact, Plus-Plus comes in two different sizes: Plus-Plus original for ages 5 and above, and Plus-Plus BIG for ages 2-6. Founders Ryan Hamilton and Bret Faber founded the US subsidiary of this Danish company in 2015.
THE PROBLEM
One immediate challenge that Ryan, Operation & Product Development Man-ager, faced was that the company had 3 locations: Manufacturing and Operations in Holbæk, Denmark; Warehouse and Shipping in Greenville, South Carolina; Sales in Akron, Ohio. Soon after starting the company, Ryan found Connex to send information back and forth between ShipStation and QuickBooks.
THE SOLUTION
Recently, Plus-Plus has started selling on Amazon. With Connex, the team can pull in Amazon fees and get more granularity on the profitability of that channel. With over 15,000 orders per year through retailers, museums, toy stores and even children's barber shops, Plus-Plus needs to make sure that they have a smooth process for taking and fulfilling orders.
When asked what their favorite part of Connex was, Ryan mentioned the Connex Rules Engine.
THE RESULTS
Plus-Plus USA has come a long way in the last 6 years. To help their customers unleash their creativity, each package comes with a downloadable resource guide, and they also have a downloadable app. Plus-Plus' commitment to their customers is reflected in their success. In 2020, they made the Inc. 1000, and for the last 2 years they have been amongst the 25 fastest growing companies in South Carolina. In addition, Plus-Plus was a finalist in 2021 for the Toys of the Year Award.
WHAT MAKES US SO POWERFUL
CHECK OUT OUR SERVICES
As you may have noticed this is yet another layout variation of our services module
WHAT WE HAVE TO SAY
With our blog post preview you have lots of different layout and extensive filter options to promote and push your content.