Hi there, I am Joseph Anderson, Founder of Connex Ecommerce, and author of the $20 SaaS Company: From Zero to Seven Figures Without Venture Capital which details my journey of starting from nothing to a massively successful business without outside funding.
Have you ever asked yourself:
"What do I need to do to get my business to the next level?"
"Does my paid advertising actually get me new sales?"
"Should I be selling on more marketplaces?"
"How can I reduce my taxes?"
"How can I create a business that runs itself so I can go on vacation?"
If you so, you are in the right place. Our mission at Connex is to help small-to-medium businesses get to the next level. Through Connex and my volunteering with SCORE, I have helped over 5000 small businesses thrive. I believe that with accurate financial information anyone can start and grow a profitable ecommerce business.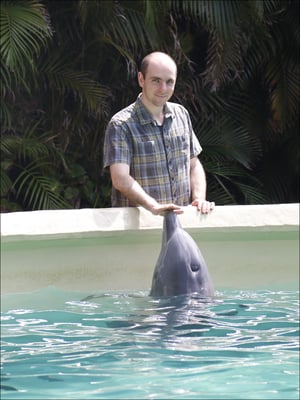 COMMITTED TO HELPING GROWING BUSINESSES
As a business owner, I understand how important it is to have up-to-date accurate financial information that's easy to access. Our solutions help ecommerce businesses to:
Eliminate manual data entry and cut down on payroll costs;
Forecast inventory needs and reduce oversells and overstock;
Maximize profits from best-selling products and marketplaces;
Increase tax deductions and reduce taxes;
Simplify your order workflow and optimize your operations.
We believe that an essential part of growing your ecommerce business is to automate your bookkeeping and inventory forecasting with a simple and intuitive automation tool.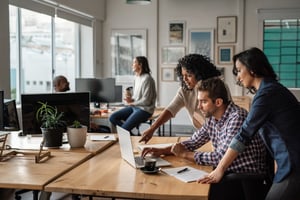 WE ARE HERE TO SUPPORT YOUR GROWTH AT EVERY STAGE
We are fully committed to helping you scale your ecommerce business:
Increase profits from best-selling products by always having enough inventory;
Eliminate manual data entry into QuickBooks and ecommerce marketplaces;
Eliminate headaches from using spreadsheets for inventory management;
Process and ship orders more quickly;
Free up your resources to create a loyal customer base.
Here at Connex we believe that with simple automation tools and accurate up-to-date financial information, anyone can tun and grow a profitable online business.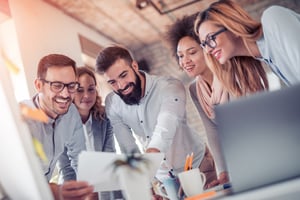 "The Connex Rules Engine makes it easy to map our order types. Connex is also user-friendly with the set-up, and support is always helpful. The Connex Team has also been great when there are some advanced sync issues."